Hi, I'm Whitney!
Your teacher from little ol' Alabama
I'm a lettering expert that helps small businesses discover their voices through chalkboards.
I started my career in bullet journaling, and now I focus my technical skills on chalkboard surfaces at lettersbywhit.com.
But here's what really matters:
I'm about to teach you all my secrets... 😉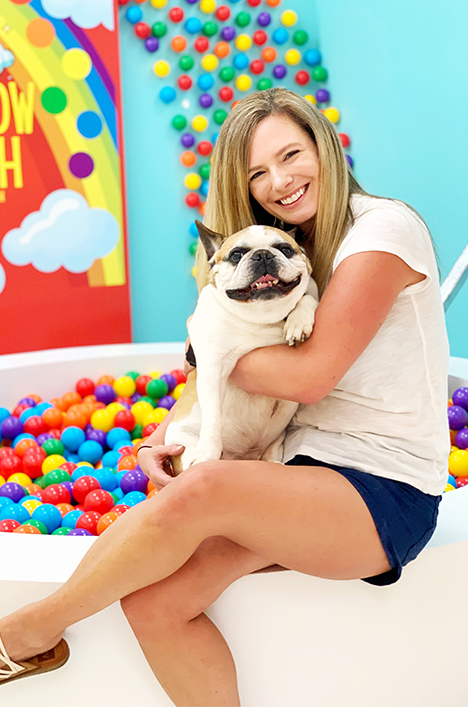 Start Learning
Introducing: Create Beautiful Business Boards
A course that empowers business owners to make their own chalkboards, so they don't have to pay expensive sign makers.
After you take this course, you'll be able to:
Discover what product/service you should promote on your sign.
Identify your sign's roles and how to use each sign type.
Craft the perfect message and know what elements to prioritize.
Draw maximum attention to your signs through headings, fonts, and formatting 'emphasizers'.
Choose and execute the correct artwork, shapes, and borders.
Design digital sign templates in Canva — that will blow the competition away.
Buy the correct supplies to get the job done right.
Transfer your digital designs to your chalkboard using any of the 3 foolproof transfer methods.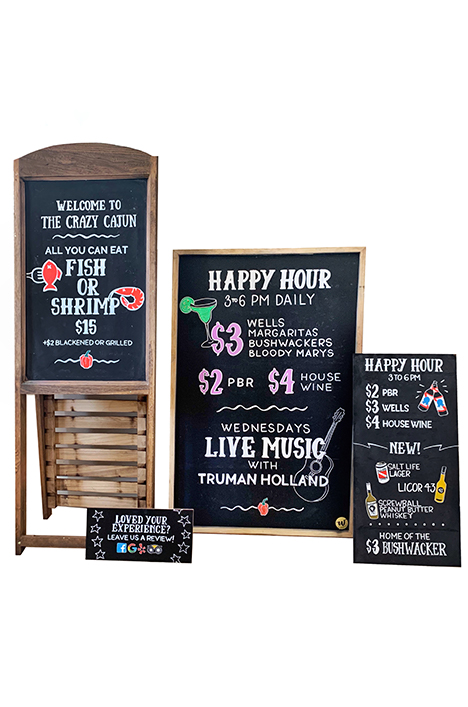 Learn at your own pace
Get instant access to all 8 levels — each one designed to make your chalkboarding that much easier and your business that much better.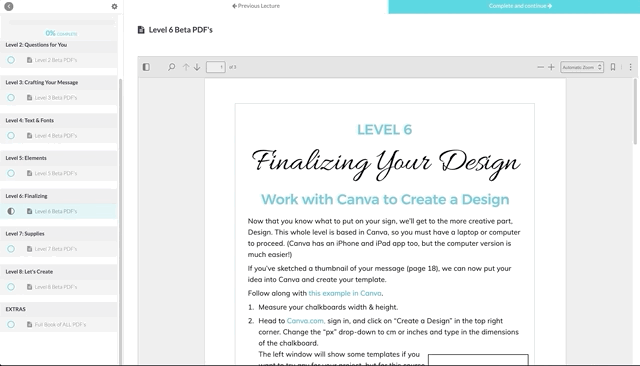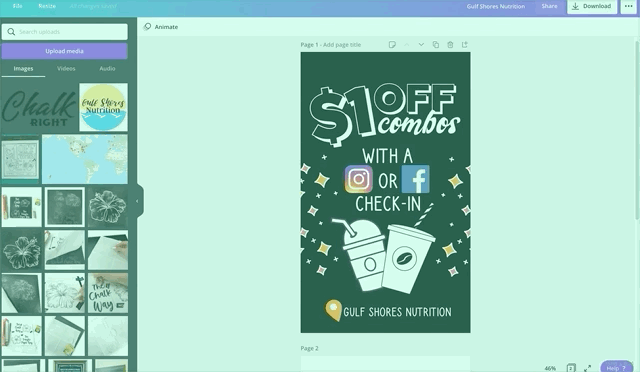 Design like a pro
Learn how to create digital templates in Canva — or choose from 15 proven designs — and how to transfer them to your chalkboard.
Get real results


"This course was so incredibly valuable every step of the way. Whitney is a rare chalkboard expert — she teaches unique skills, which have allowed me to create chalkboards that my business can actually be proud of."


~Kelly S. Destin, FL
Choose the right plan for you
Q. Who should take this course?
Business owners, their employees or creative freelancers, who are looking to boost their visibility and make money.
Honestly, this course is for everyone:
It doesn't matter what industry your business is in — you'll learn how to make chalkboards that convert customers.
Q. Do I have lifetime access? Is there a recurring fee? 
You are a lifetime member. You don't need to do anything else.
And there is no recurring fee or subscription — you pay once, and you're all set.
Q. Do I have access to all the materials right away? 
Yes!
There are absolutely no restrictions on when you can watch the videos, download the printables, etc.
And you also don't have to take each level in order — you can jump directly to the material that interests you the most.
Q. How long does it take to complete the course?
It will take around 3 hours on average IF you don't stop and take the time to complete the worksheets (or make a chalkboard).
Q. Is the course always open for enrollment? 
No, it's not.
We close enrollment, after a short enrollment period, before we release all-new content updates, add course levels, videos, etc.
Q. Can my employees use this course?
Definitely — that's actually how most business owners use the course.
You can sign up one employee per account.
Q. How many printables come with the course?
Over 50 (plus more to come on future course updates). 
You can download each printable by clicking on the file name link within the respective course levels.
Q. Who teaches the course?
I do! 
(I'm Whitney, by the way. 😁)
Q. Can I get a refund?
Yup, there's a 30-day money back guarantee.
Just make sure to send us an email within 30 days of your course purchase.
(More about our refund policy.)
Q. What is the 'Downsizer Tool'?
It's a calculator tool that tells you the max size (perfectly scaled) you can make of your draft chalkboard design on a piece of paper.
Creating drafts of your design on paper — before transferring to a computer — can be a huge help to get ideas for spacing, elements, and object art.
All you need to do is enter the dimensions of your sheet of paper and the dimensions of your chalkboard.
30 Days Free
Worry-free guarantee
Take the course for a test drive.
If you don't like it, I'll refund your money back. 🙂
No strings attached.